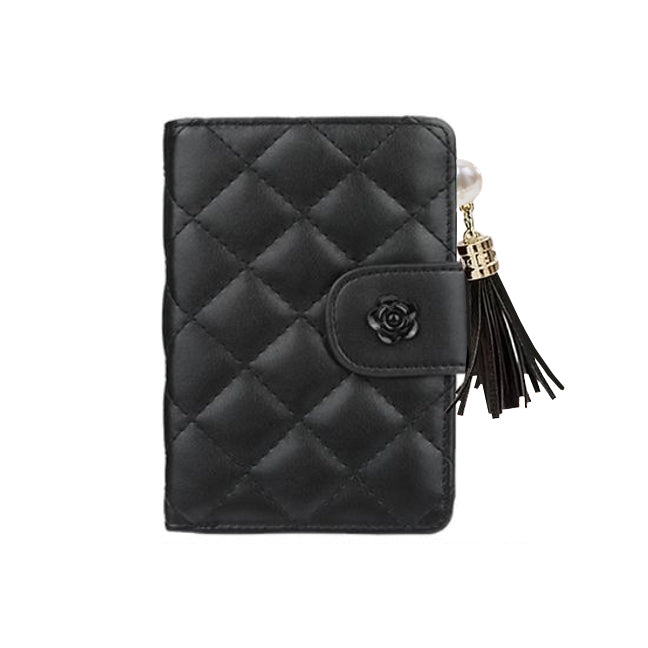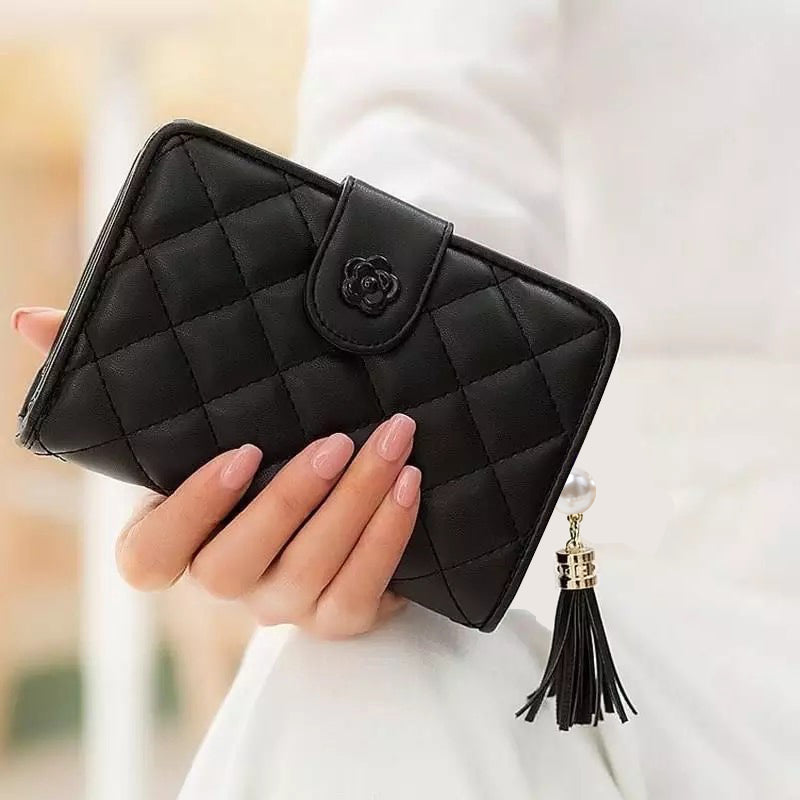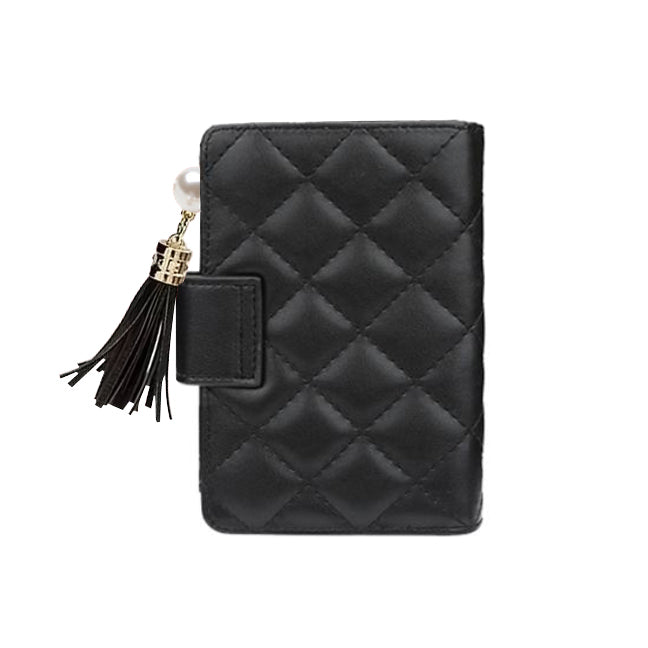 BLACK QUILTED CAMELLIA WALLET
Our beautiful black quilted vegan leather wallet is the perfect accessory to hold all of your cards and information. Made from soft vegan leather. Lining is black vegan leather. Magnetic snap closure with a black camellia flower applique. Looks great paired with our Luxury Black quilted bag.
Size: 5.5"H x 4"W x 2"D
Gold Zipper with Black Vegan Leather Tassel and Pearl detail.
Recently Viewed