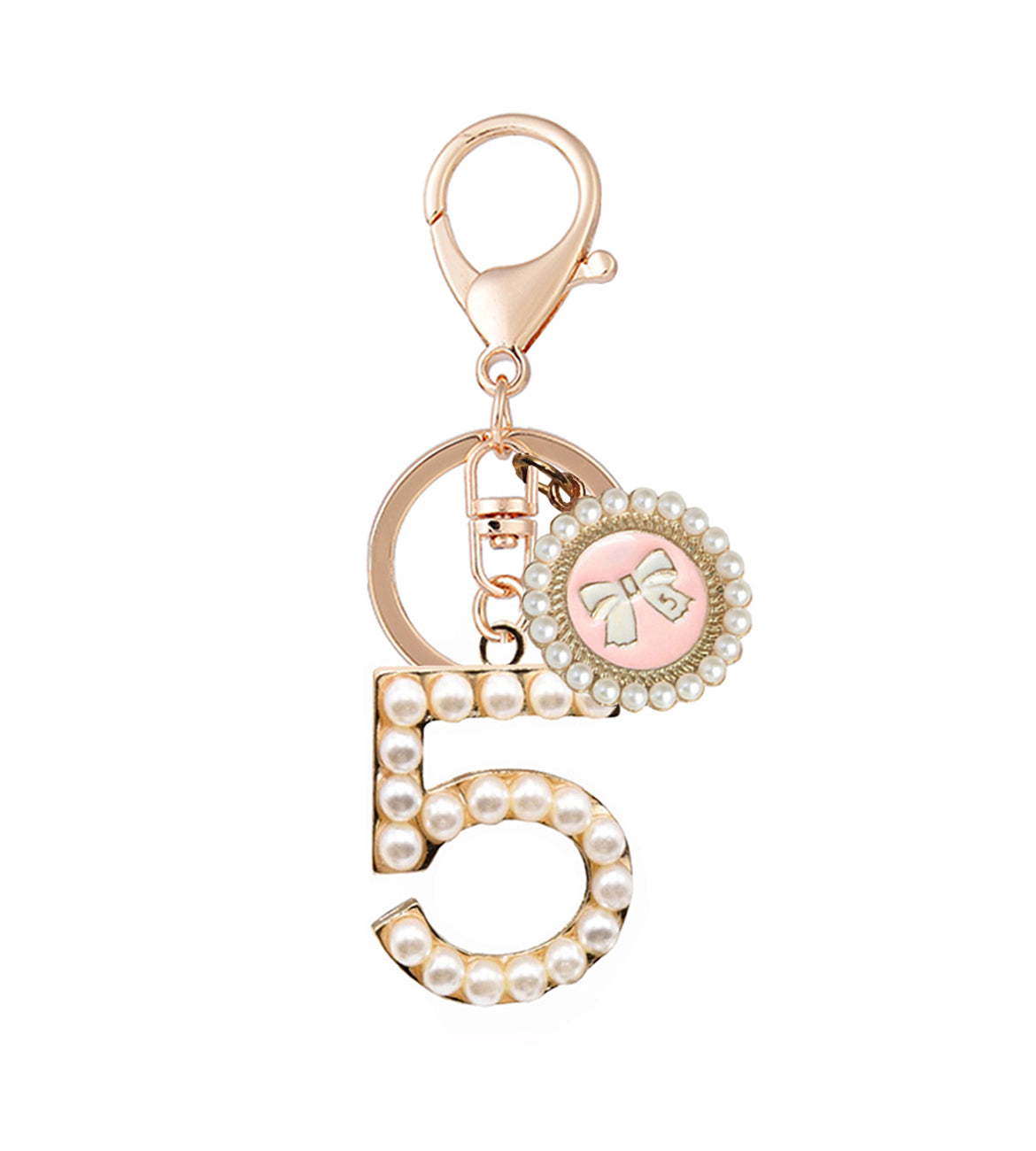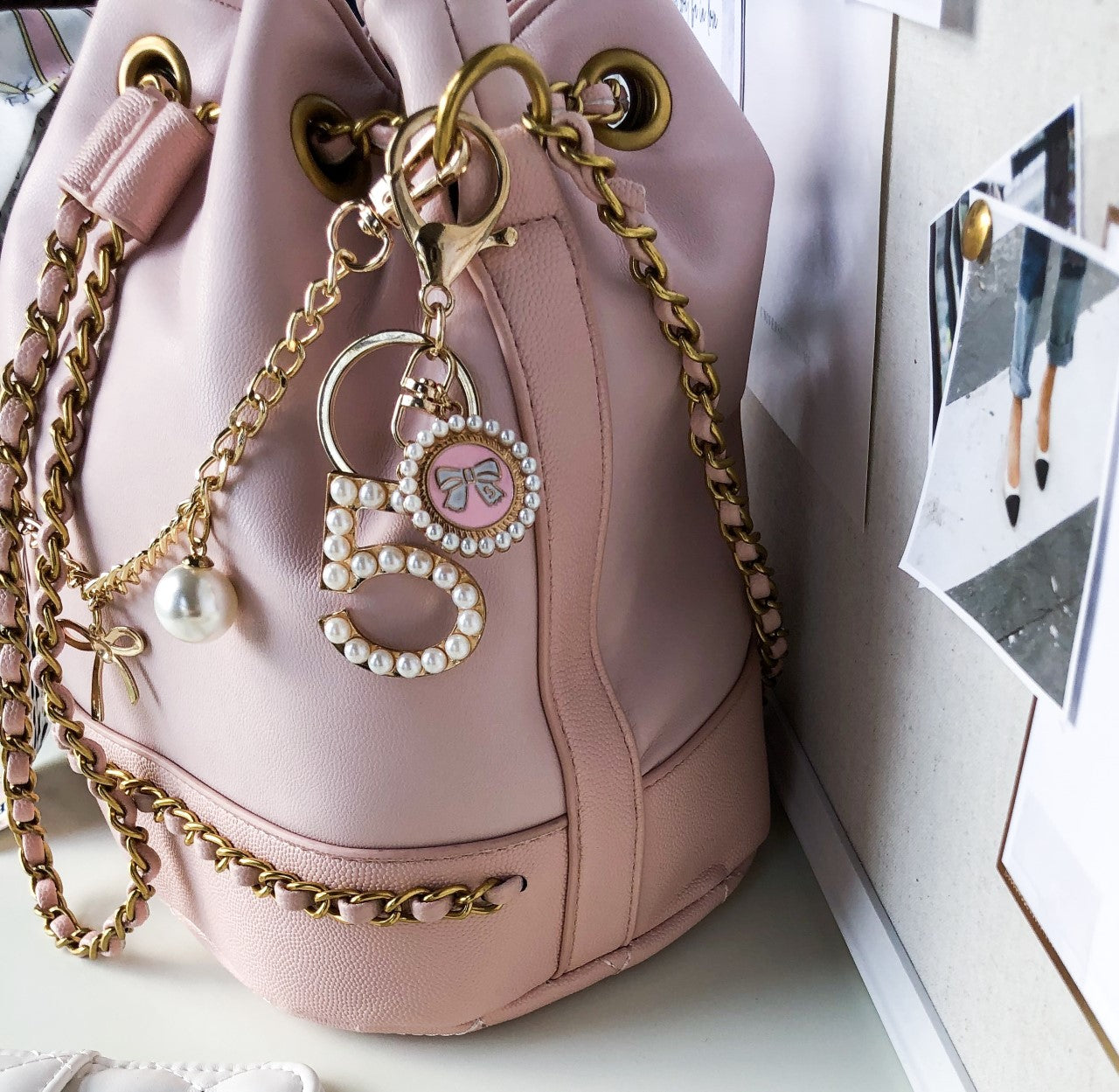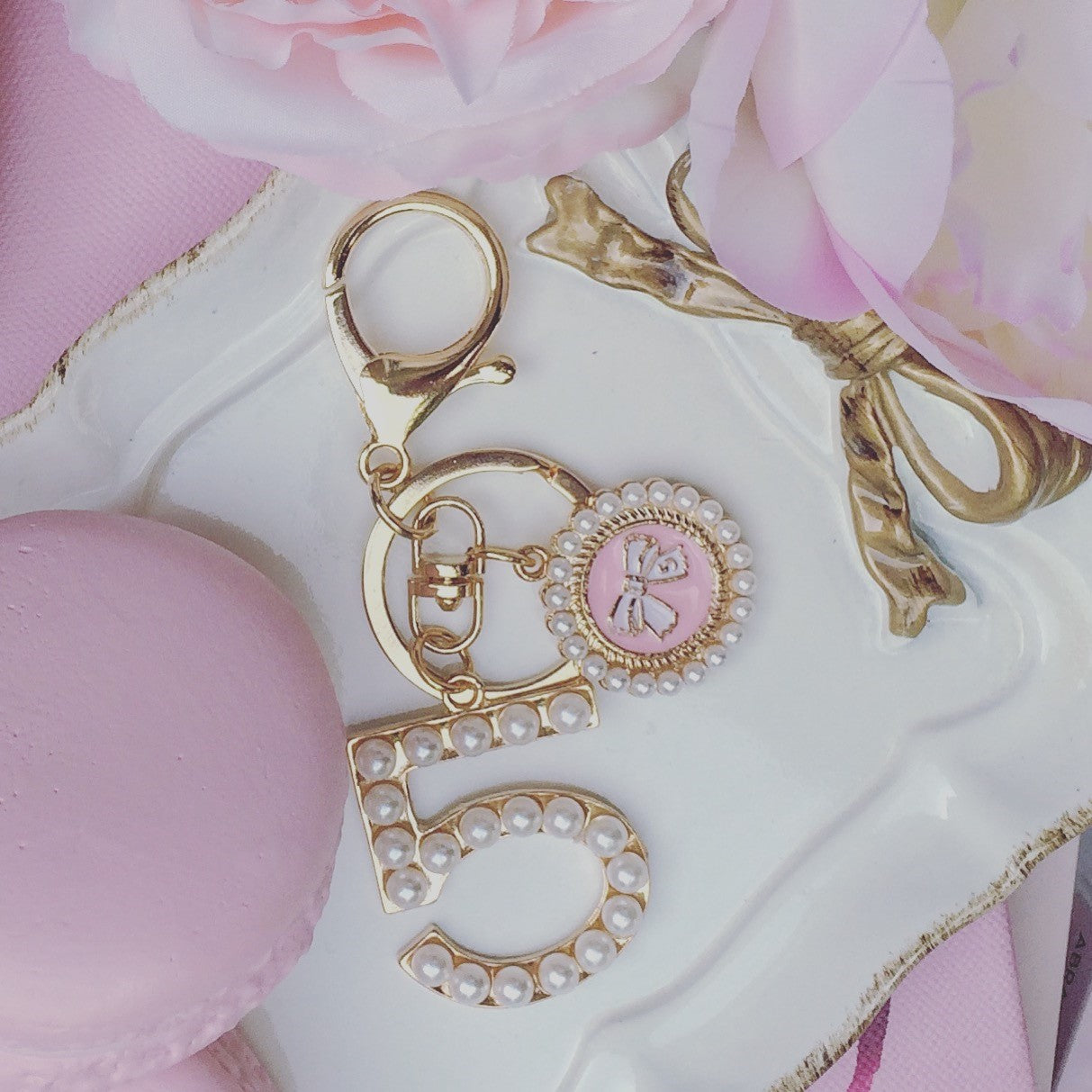 ALL TIME BEST SELLER!!
Our Most Loved Signature Product! Exclusive Handcrafted design.
Our pink and pearl number 5 keychain is the perfect charm and will look beautiful on your handbag
Pearl number 5 keychain is made from pink and white enamel with gold plated hardware. Includes delicate pearl detailing. This is a beautiful keychain to have or gift.
Size: 2" H x 2" W
Recently Viewed