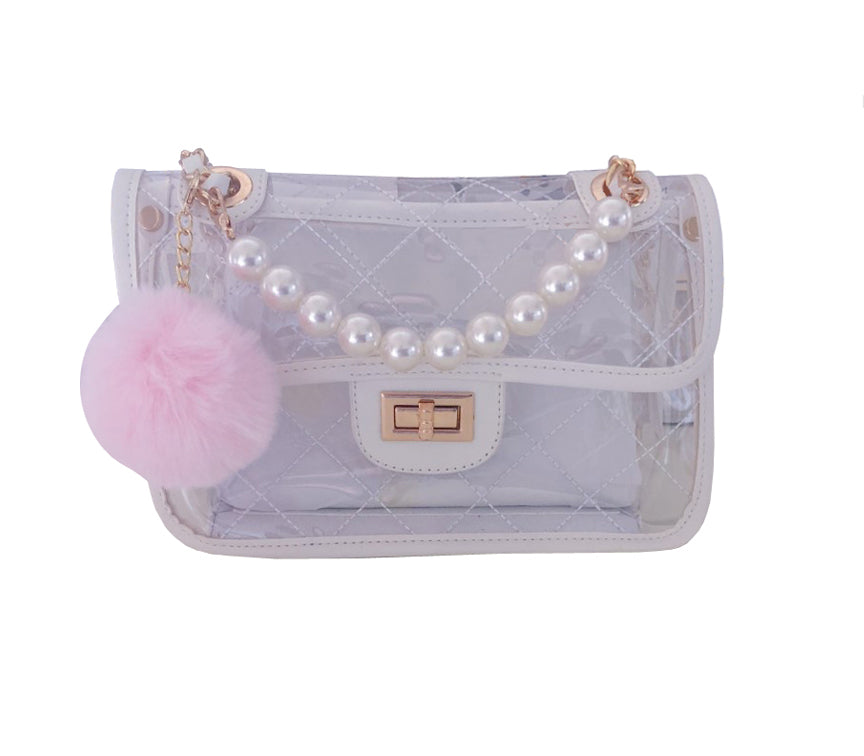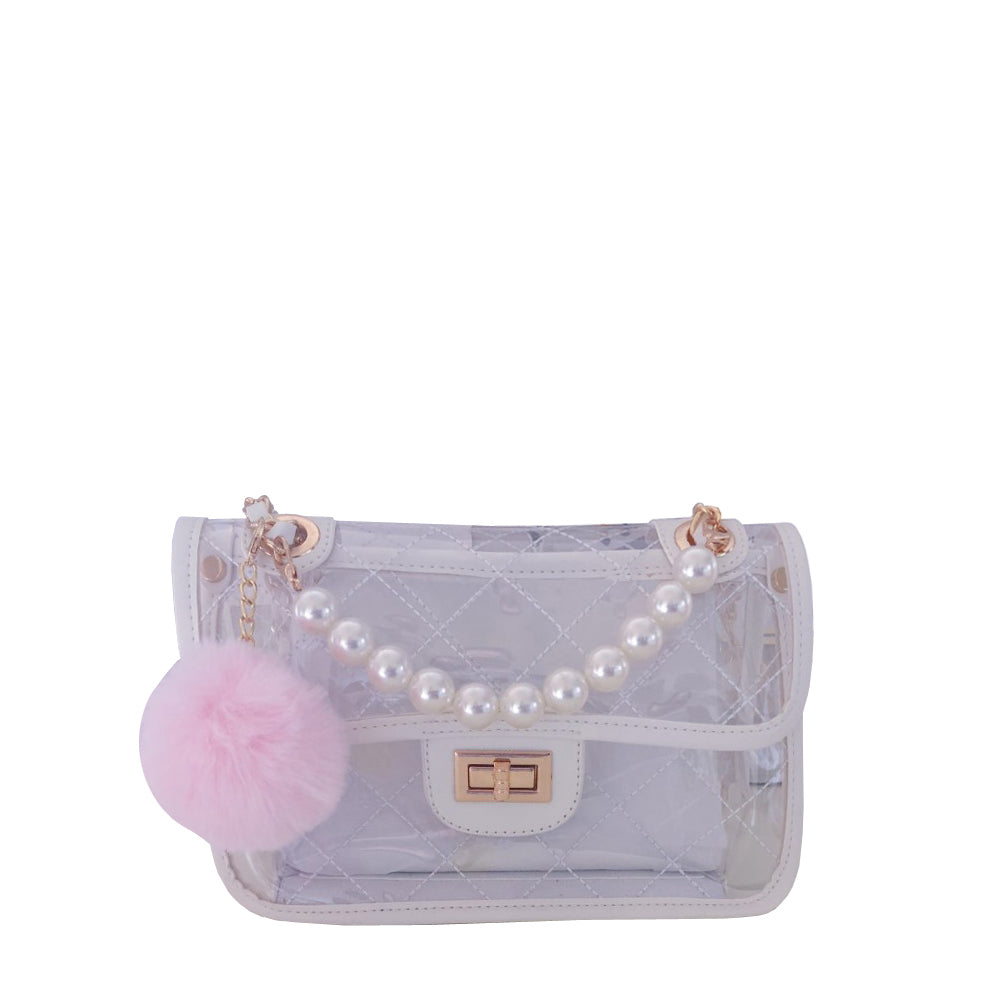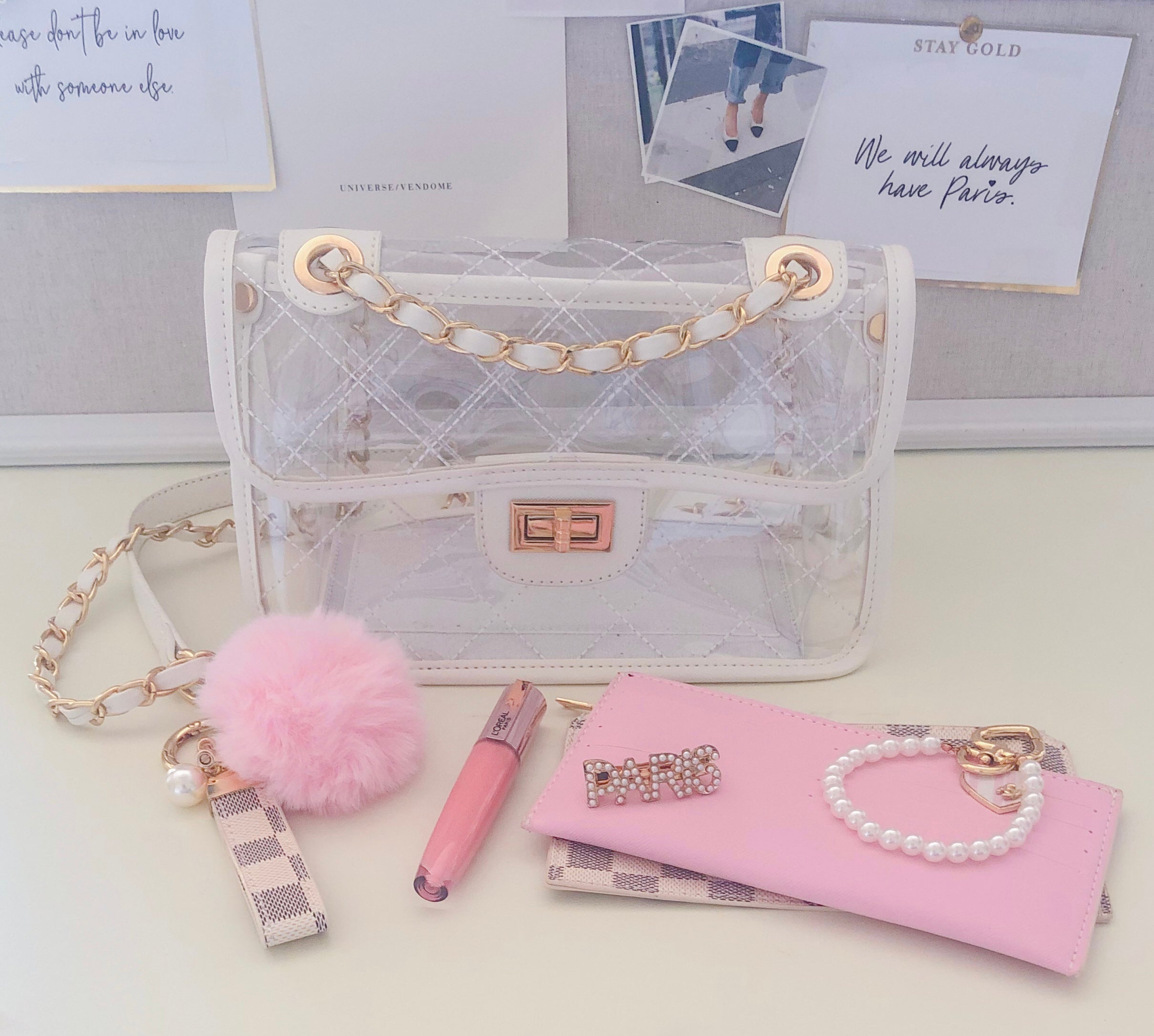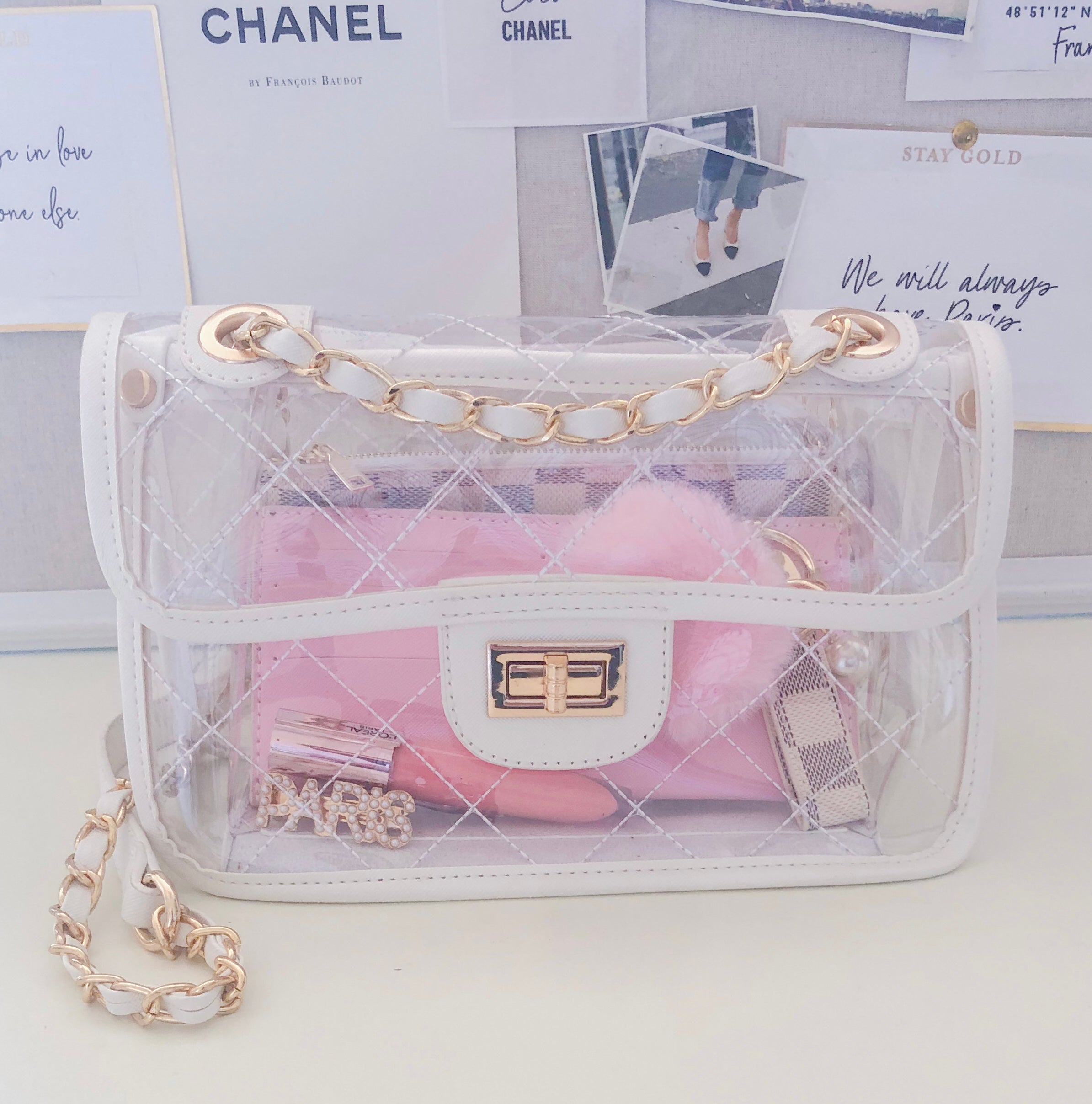 NEW! WHITE QUILTED FLAP BAG
Our clear quilted flap bag is the perfect style bag for certain stadiums and arenas. 
Features a detachable pearl strap and a removable pink faux fur pom. White vegan leather trim and strap. Bag includes a removeable white vegan leather inner zipper pouch and a faux pink pom pom. 
* Note inner white pouch bag, pearl strap and pink pom will need to removed for certain stadium and arena use as it violates the rules of clear bags. 
Bag Measures: 7" H x 10" W x 4" D
Inner Zipper Pouch: 5" H x 7" W x 2.5" D
Bag Strap Drop: 22"
Recently Viewed