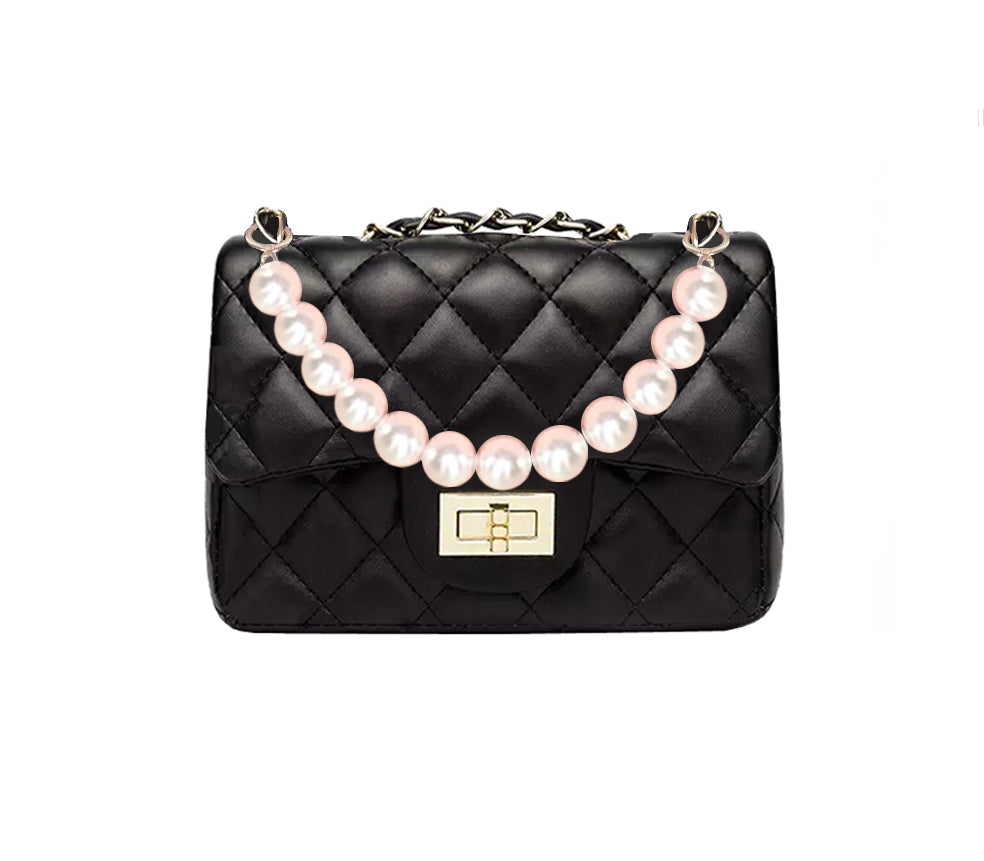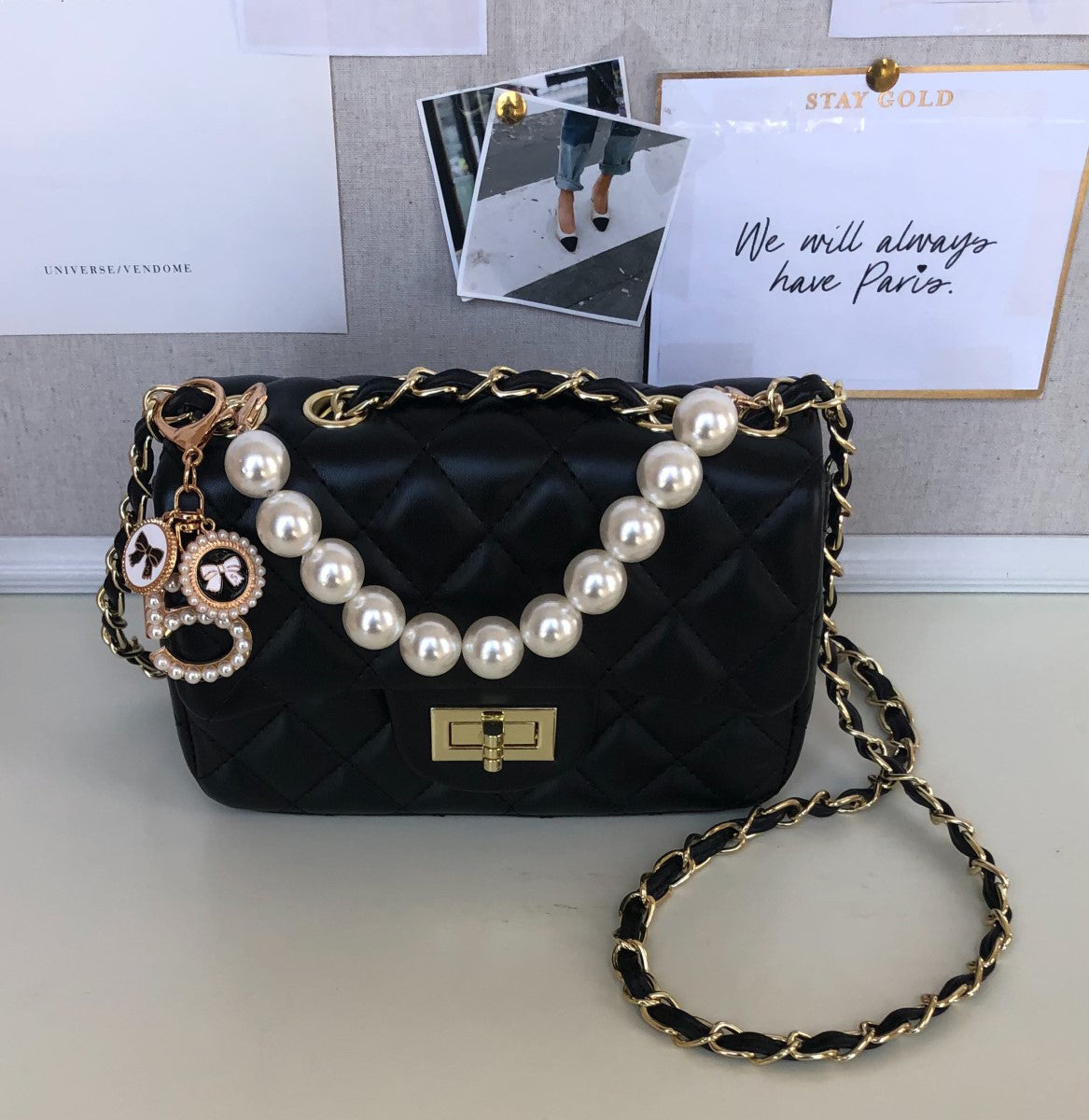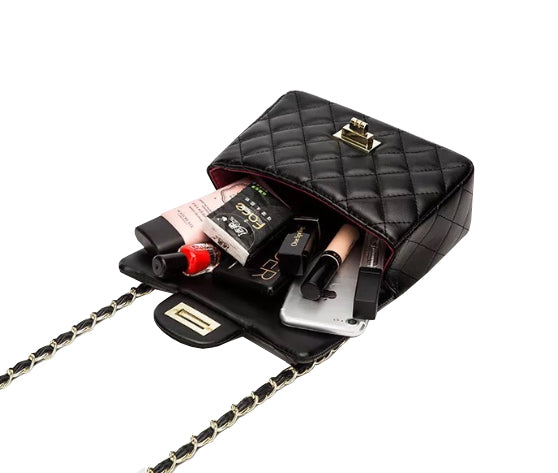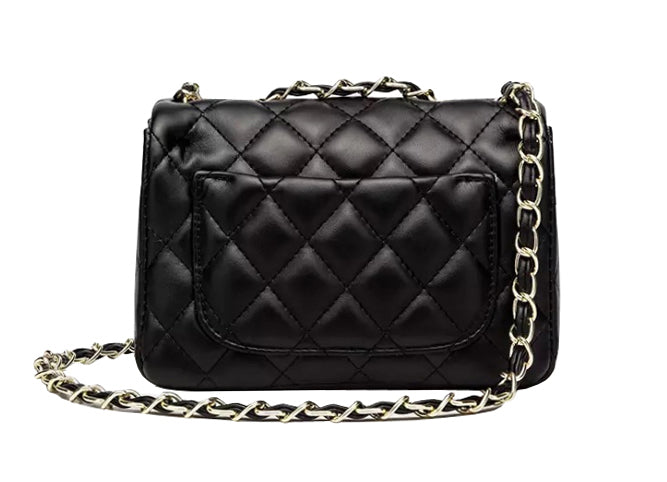 LUXURY BLACK QUILTED MINI BAG
LIMITED EDITION!! Luxury Quilted Mini Bag. Exclusive design.

Carry all of your essentials and in our black vegan leather mini handbag. Our quilted handbag is a beautiful bag and a staple for any collection. Soft vegan leather is very supple and can be cleaned easily. 

Bag features a removeable large pearl strap. Back quilted open pocket and a front gold lock closure.
Details:
7.5" W x 5.5" H x 2.7" D
Vegan Leather
Gold Chain and Gold Lock Closure
Removable pearl strap

Enamel keychain sold separately
Recently Viewed