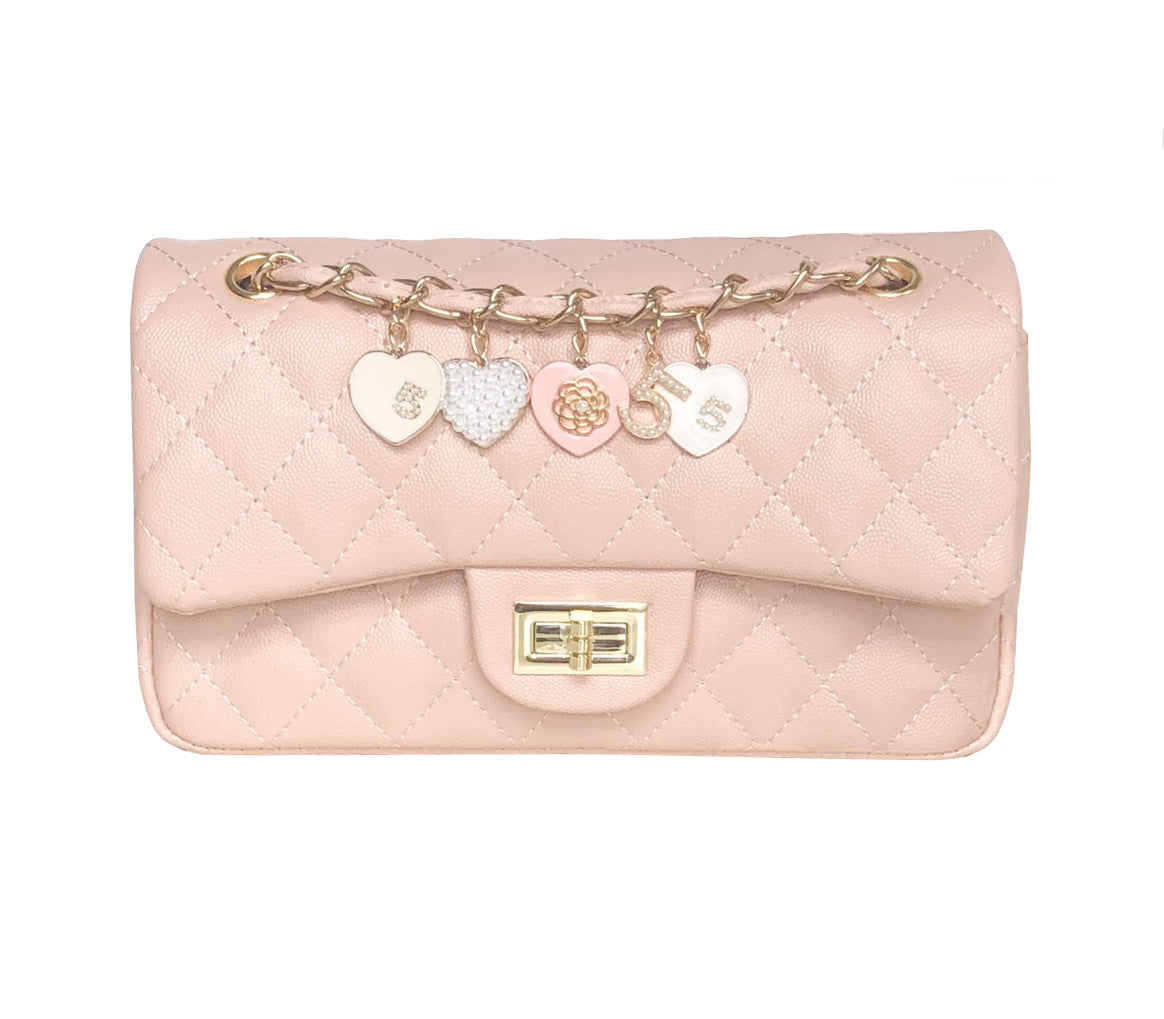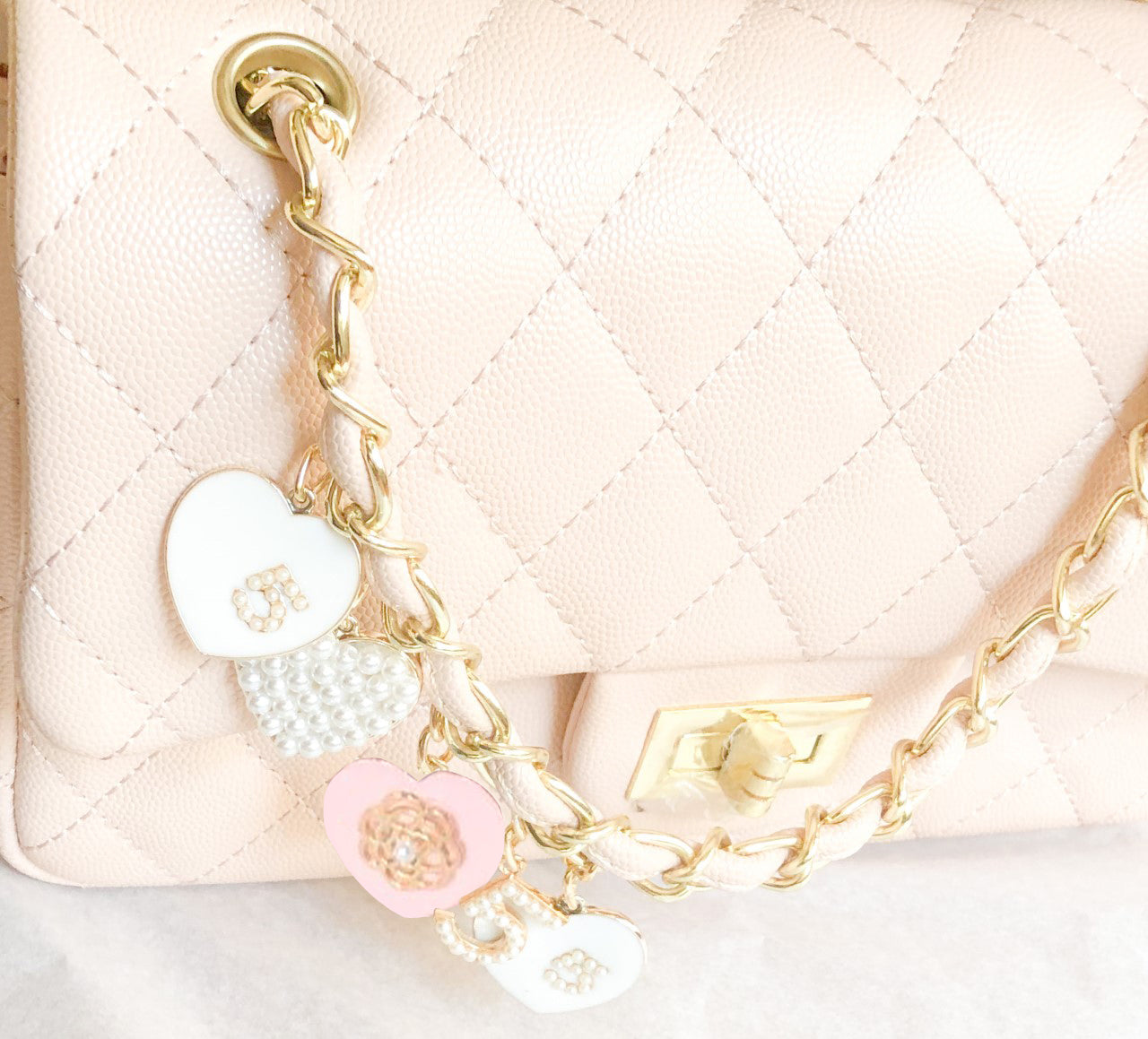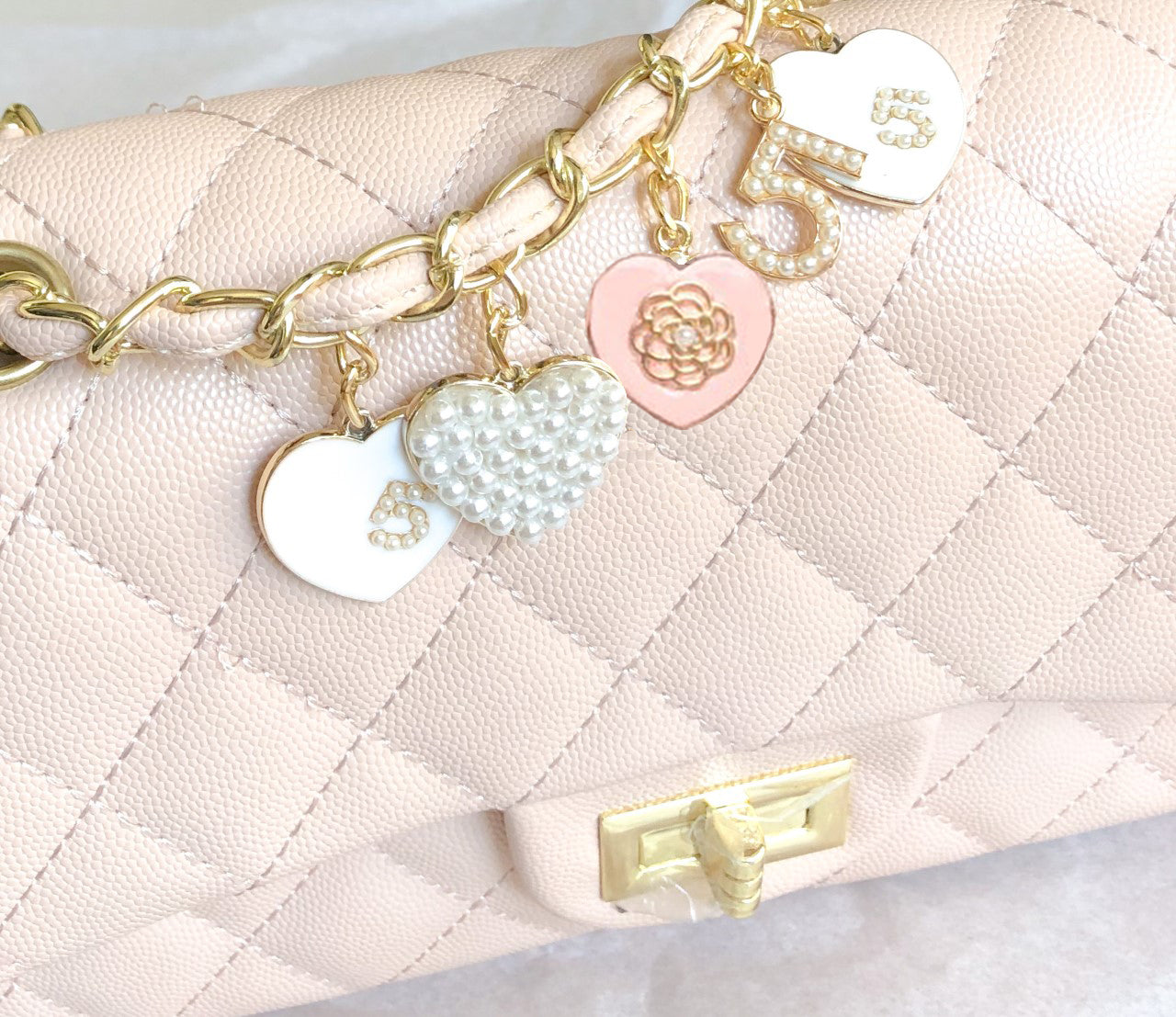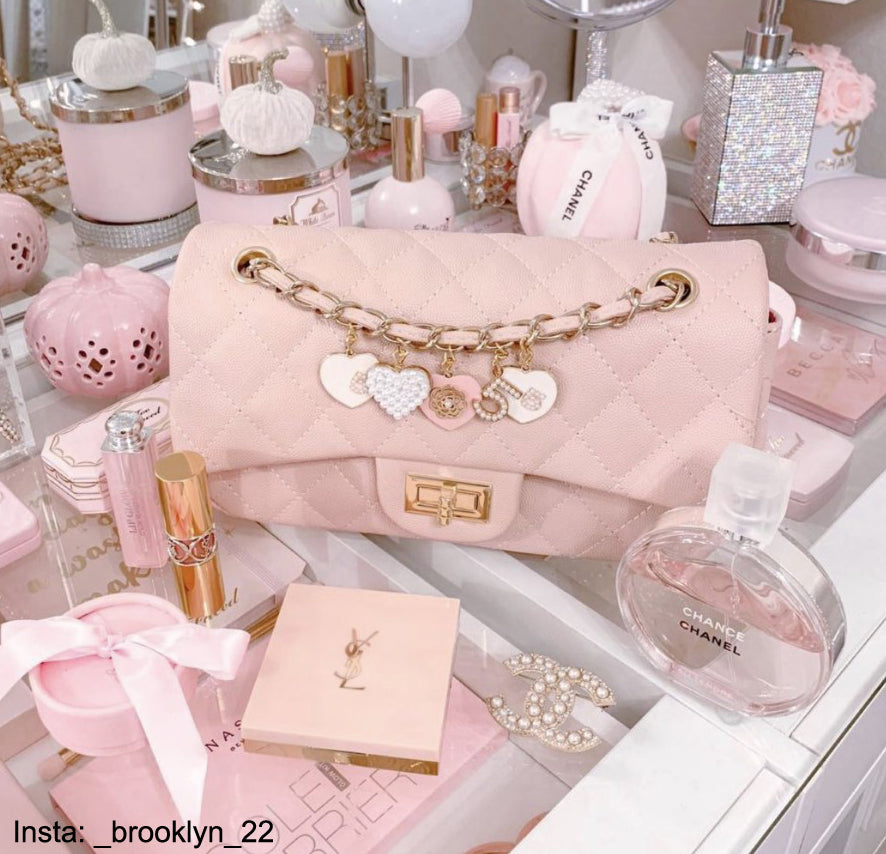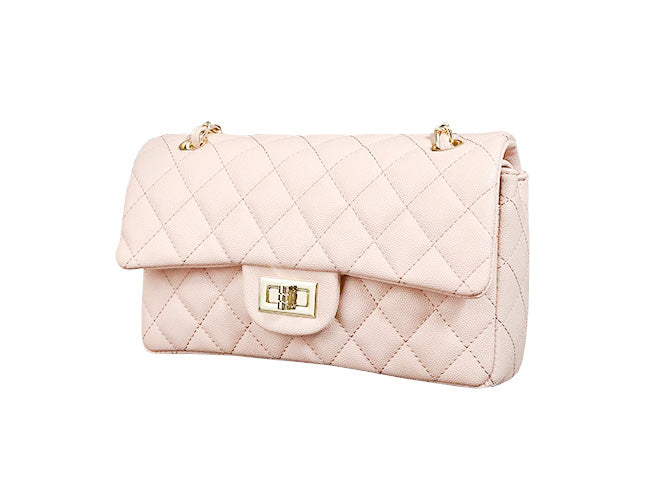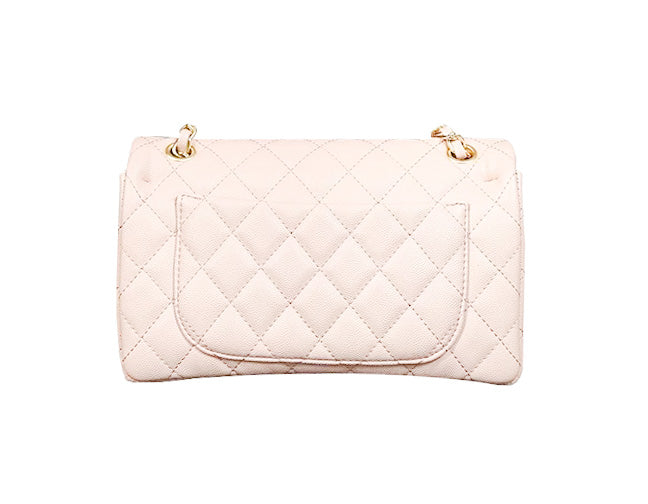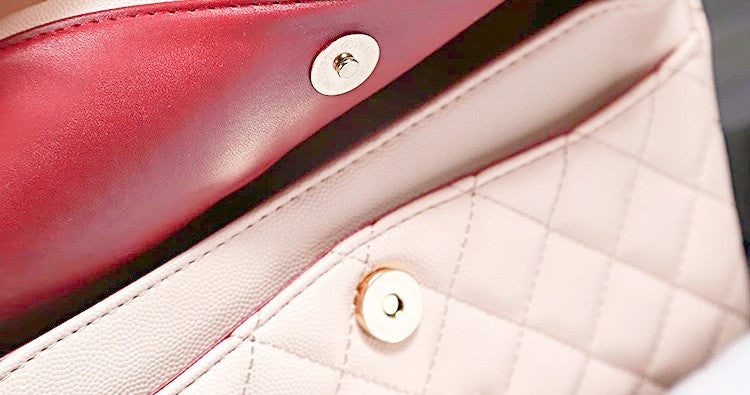 LUXURY BLUSH QUILTED DOUBLE FLAP BAG
LIMITED EDITION!! Luxury Classic Quilted Double Flap Bag. Our Exclusive design.
Very Limited Quantity Available. Due to the customization of this bag, it will ship in 5-7 business days.
Carry all of your essentials and in our classic light blush pink vegan caviar leather handbag. Our double flap crossbody handbag is a beautiful bag and a staple for any collection. Caviar vegan leather is very durable and can be cleaned easily. 
Double Bag strap features 5 beautiful handmade enamel and pearl charms. Charms are attached to the bag strap. Back quilted open pocket and a front gold lock closure.
Details:
10.2" W x 5.5"H x 2.7" D
13" Drop Length- Double Strap
23" Drop Length- Single Strap
Vegan Leather
Gold Chain and Gold Lock Closure
Final Sale
Recently Viewed